Meadows Quail Farm
* Georgia Giant Bobwhite Quail Eggs For Sale *
Quail Eggs For Human Consumption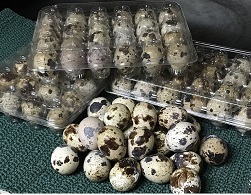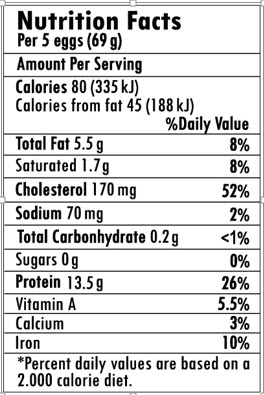 Enjoy the many health benefits of quail eggs.

All of our eating eggs are of the highest quality. Our layers are fed an all natural diet of cracked

corn and roasted soybeans,Vitamin, mineral, probiotic, plus extra calcium and phosphorus

are added for health and maintenance.

Our flock is kept off the ground on wire. Our products are antibiotic and hormone free.

Our eating quail eggs are great for health enthusiast, growing children, caterers, food coinsures, and chefs.

All of our eating eggs are graded by a certified egg Candler license by GA Department of Agriculture Human Consumption division.


Buy our Quail Eggs For Human Consumption Now
Quail Egg for Eat
Prices
Shipping

Total


96


480


960





25.00


110.00


200.00





$10.00


$24.00


$38.00





$35.00


$134.00


$238.00









Our products are all natural. We can drop ship or ship direct year round. We ship UPS,Mon-Wed and USPS daily.

Give us a call 478-252-5345, 478-377-3108 or email at:raymond@meadowsquailfarm.com if you have any questions.

Ask about eating eggs prices.

Thanks Ray

Check out health benefits of quail eggs by clicking on link below.


---
Meadows Quail Farm
P.O. Box 338
Wadley, GA 30477
(478)-377-3108
E-mail us at: raymond@meadowsquailfarm.com